Hi everyone, welcome back to our monthly market update! My name is Jacob and I'm a broker and team lead of Asparian & Co Real Estate. We're a boutique team focused on all things in real estate in the Durham Region. Today we'll be reviewing the market update numbers for January 2023 but also looking at market activity levels to see if we can see where the market is heading now.
The basics! In every market, the 3 most important numbers we look at are listings, sales, and average sales price.
LISTINGS
We saw a total of 863 new listings come to the market in Durham Region this December, which was an decrease of 1.26% than the 874 that came to market last year at this time.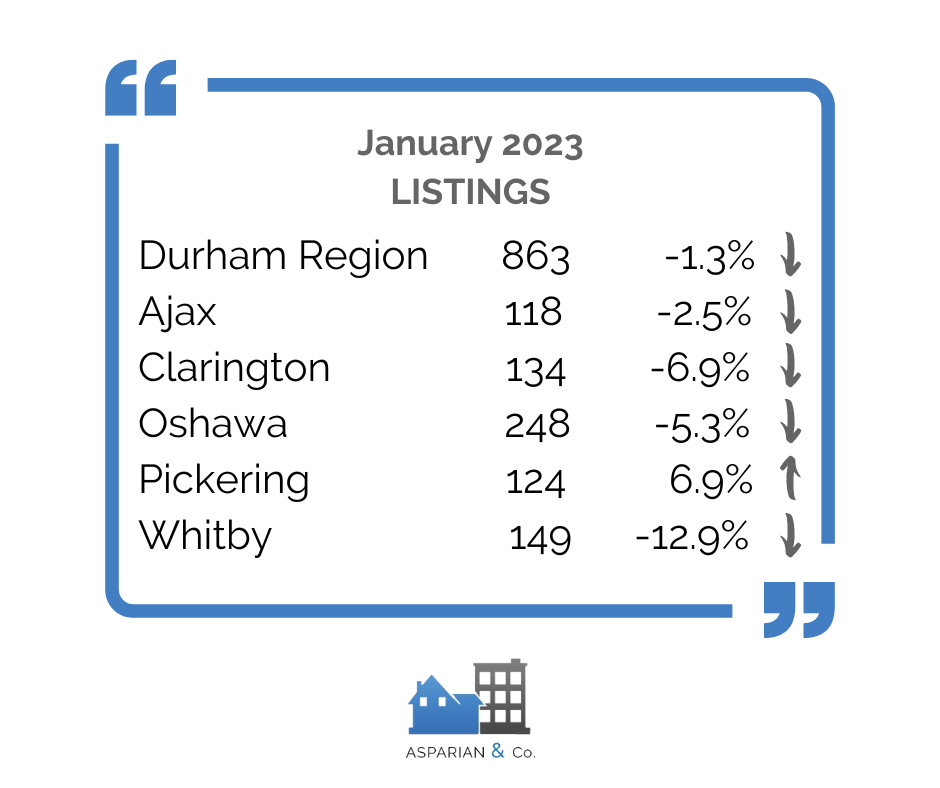 SALES
We had 394 homes sold in Durham Region this December and that is a decrease of 35.30% from the 609 that were sold at the same time in 2021.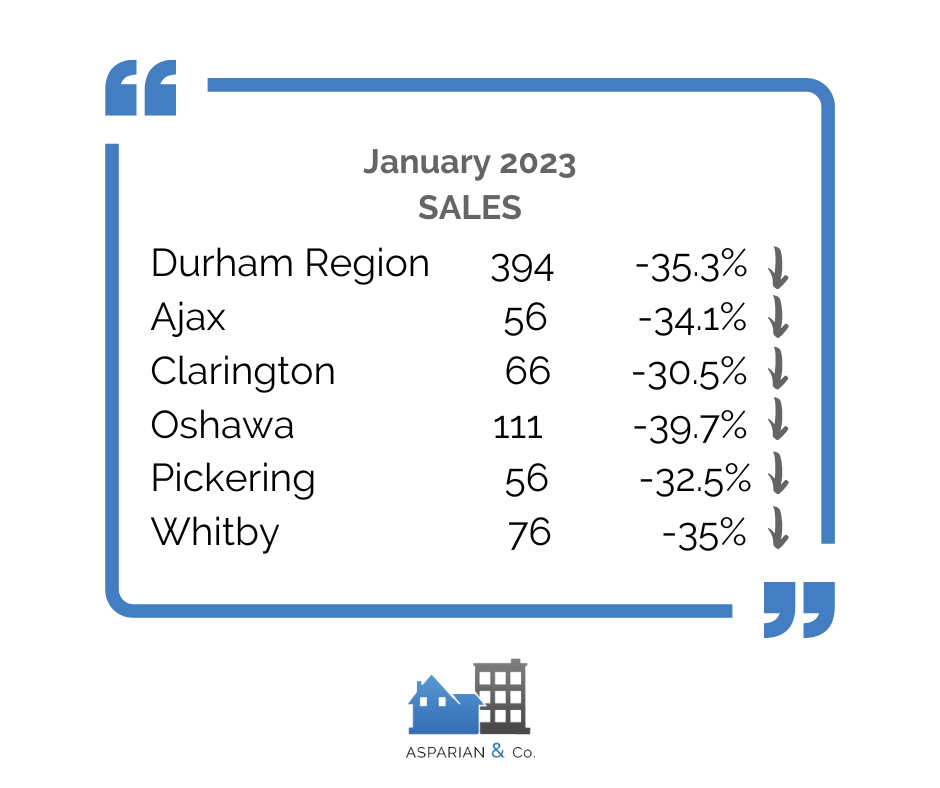 AVERAGE SALES PRICE
So, what does this all mean for sales prices? The average sale price in Durham Region in December 2022 was $886,849. This is a decrease of 25.5% from the 2022 average of $1,175,010.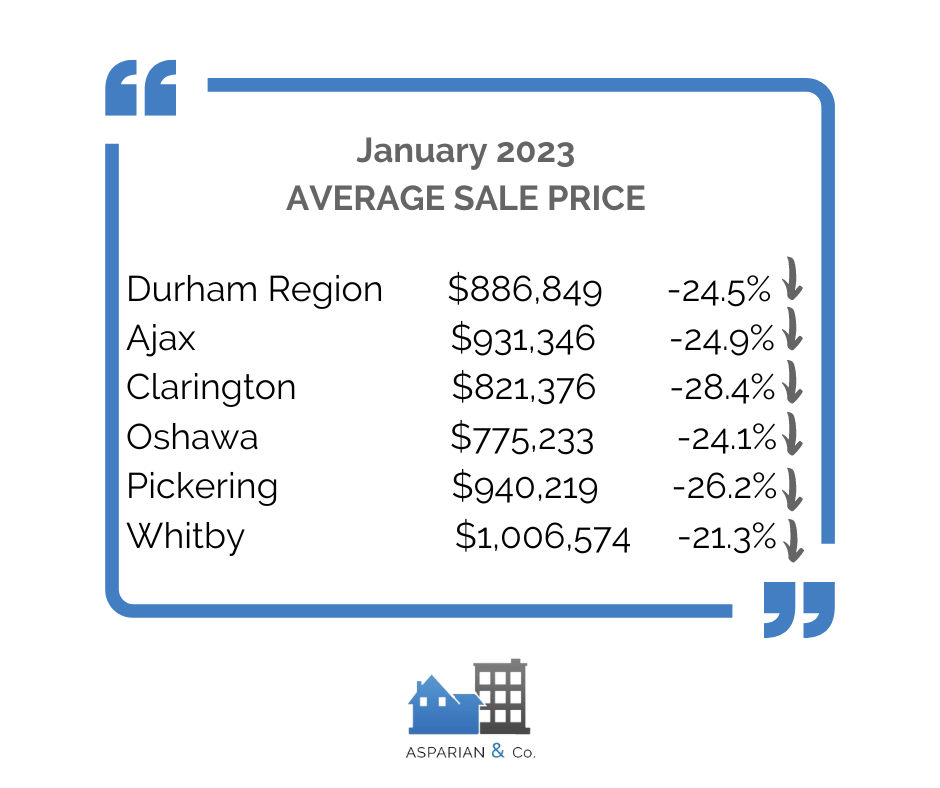 One of the biggest mistakes buyers make is trying to time the market and waiting on the sidelines for prices to come down. With the current economic environment, we are starting to see it happening. The best time to buy real estate was 10 years ago, the second best time is now. If you are interested in buying real estate in Durham Region, Asparian & Co would love to help. Contact us and start your search today!
With the drastic shift in the market and demands slowing down, it is a great time to be a buyer. Sellers, the market is still moving. It's even more important to stage and market your home well. If you are looking to make a move, make sure you have a professional team guiding you from start to finish. We offer a comprehensive listing package that includes staging, cleaning, professional photography and so much more. Satisfaction guaranteed. Contact us today for a no obligation market evaluation. Contact us